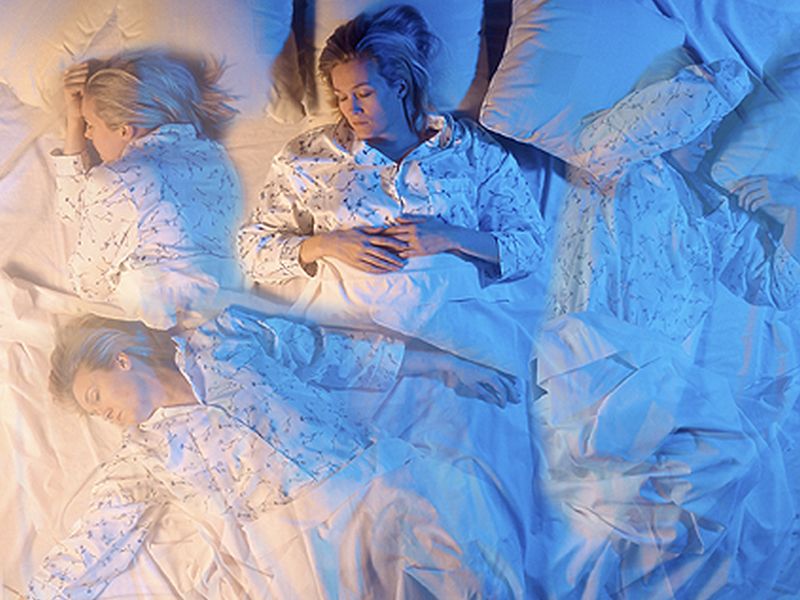 MONDAY, Oct. 17, 2016 (HealthDay News) -- A home-based cognitive-behavioral training program for sleep during late pregnancy is feasible and effective, according to a study published in the November issue of Obstetrics & Gynecology.
Kathryn A. Lee, R.N., Ph.D., from the University of California at San Francisco, and colleagues conducted a nonrandomized quasiexperimental study involving a sample of 25 nulliparous women who received a home-based training program for sleep during late pregnancy. They were compared with two control groups of 76 and 48 women who received dietary recommendations for improving sleep. The home-based intervention included four weeks of sound-enhanced audio relaxation programs, readings, and daily sleep diaries.
The researchers found that sleep duration was significantly longer and there was less sleep disruption for the intervention group versus both control groups, especially at the postpartum assessment. During pregnancy, intervention participants slept an average of 430 minutes compared with 420 and 417 minutes for the control groups. The intervention group slept 446 minutes at the postpartum assessment, compared with 390 and 370 minutes for the control groups. Women in the intervention group had 16.1 percent wake after sleep onset during pregnancy, compared with 13.4 and 20.4 percent for the control groups. Postpartum, wake after sleep onset was 20.3 percent for the intervention group and 26.6 and 28.7 percent for the control groups.
"This study provides evidence of the feasibility and efficacy of the Sleep Enhancement Training System for Pregnancy intervention for enhancing sleep that typically worsens during late pregnancy and after childbirth," the authors write.
One author was president of Inner Health and developed the intervention evaluated in the study.
Full Text (subscription or payment may be required)
This article: Copyright © 2016 HealthDay. All rights reserved.